With nearly 30 years of experience in the automotive repair industry we have always worked for our customers, and not their insurance companies. 
Having been rated as one of the best body shops in the Bay Area by the Bay Area Consumers' Checkbook for many years running, we do what is right for our customers and their vehicles. Properly repairing today's complex vehicles requires more expert knowledge and specialized equipment than ever before. From minor dings to major collision damage, our skilled team has the experience, knowledge and proper equipment to restore your vehicle to pre-crash condition. Every operation, from realigning unibody components to installing trim panels, everything must meet our demanding standards of quality.
Our state-of-the-art repair techniques assure that you receive the highest quality of body and paint work. Automotive painting and refinishing are truly an art. Properly matching the complex finishes found on many of today's vehicles requires special expertise in application and color matching techniques. Our painters combing high quality materials and industry leading technology with the keen eye of an artist to create finishes to match your cars original.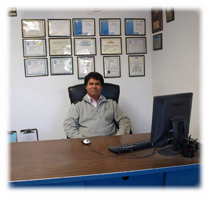 Baghel Jaswal
Shop Owner
Jaswal built Autobahn Body & Paint from the ground up. The business is family owned and operated since 1992.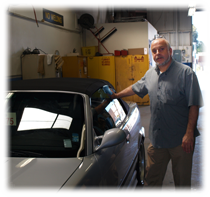 Peter Joslin
Shop Manger
Peter has been known for his excellent customer service and professional appraisals. Ask for Peter to get the job done right.
I-CAR Certified - Gold Class
Gold Class® organizations are already in a league of their own – making an unwavering commitment to ensuring their business represents the highest achievement in collision repair training excellence. In today's era of advanced, complex vehicles, I-CAR® is raising the skills bar across the board, including the requirements for Gold Class and Platinum™-level achievements. While the requirements are greater, we're confident Autobahn will continue to demonstrate its time-honored dedication to performing complete, safe, and quality repairs for the ultimate benefit of our customers.
See the ICAR website for more on this program.